April 2nd, 2012 by Mike
Here she is… Our newest female member of our family. Posing for a piece of cheese, and licking her muzzle. More photos to follow this weekend when she officially arrives here in Dogville.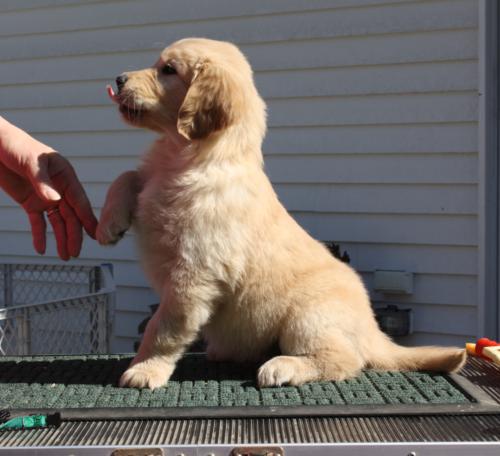 Thank you to all who sent us such positive messages after getting our first blog email out of the blue in two and a half years. And to think some have already put their name on our list for the next litter. Thank you for such positive thinking.

Mike and Barb.
---