April 13th, 2007 by Mike
We are hard at work sorting out the potential mates for our Riley and Solo. This will be the first litters for both of our females. Presently at the top of the list are three most excellent males with great personalities. All have top of the line medical clearances.
The first is "Rudder". He resides in the Eastern CT area and is owned by the breeder of Goldenjoy Kennels, Cindy Jones, who sold us our first golden over twentyfive years ago.
Next is "Abbott" from Pebwin Goldens at Cape Cod. Berna and Peter Welch do an amazing job with their very large family of retrievers.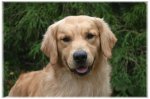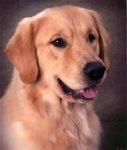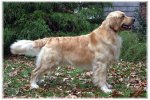 Third up is "Mr. T", also of Pebwin Goldens at Cape Cod. These two photos taken from a distance do not do him justice.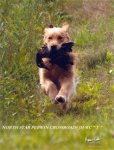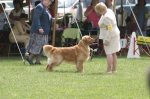 And then next winter we will return to the amazing "Mulder", the Westminster Winner of 2004 and the Eastern Regional Champion of 2006. He was the sire of our Emma's last litter and is now the father of our last nine beautiful goldens.
So for all those folks who are awaiting our fall and winter litters, be rest assured we are proceeding with the utmost care to assure you a beautiful golden in appearance as well as health and personality.
---